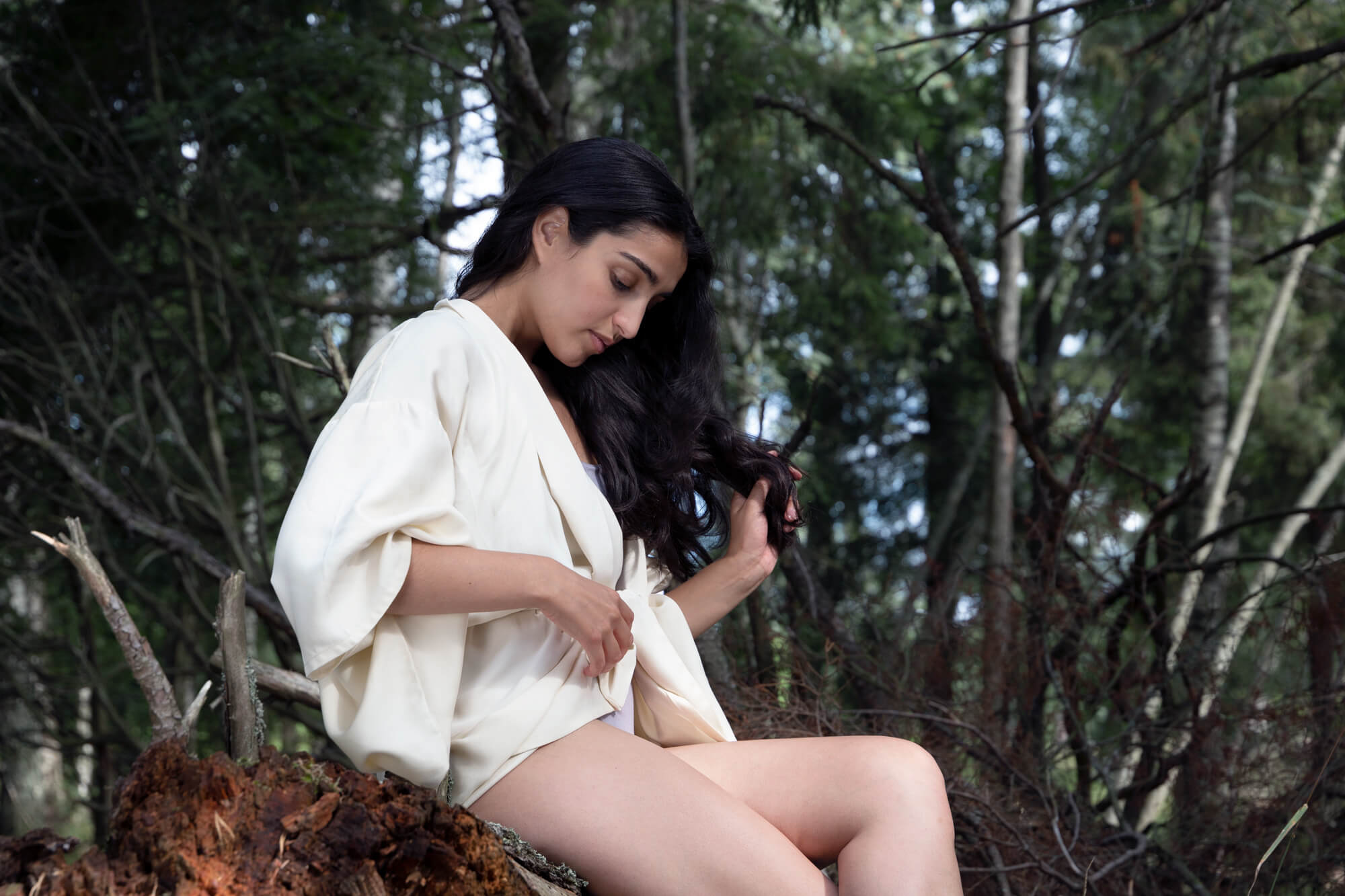 Handmade Lingerie from Vienna
Made for women by women
Under the Hours stands for timeless and sensual lingerie, handmade with love.
Our founder Mona started sewing her own lingerie a few years ago because she couldn´t find her petite size in the shops. This is where the idea for Under the Hours came from.
Our lingerie is thoughtful, handmade and unique. Sustainability can be so sensual!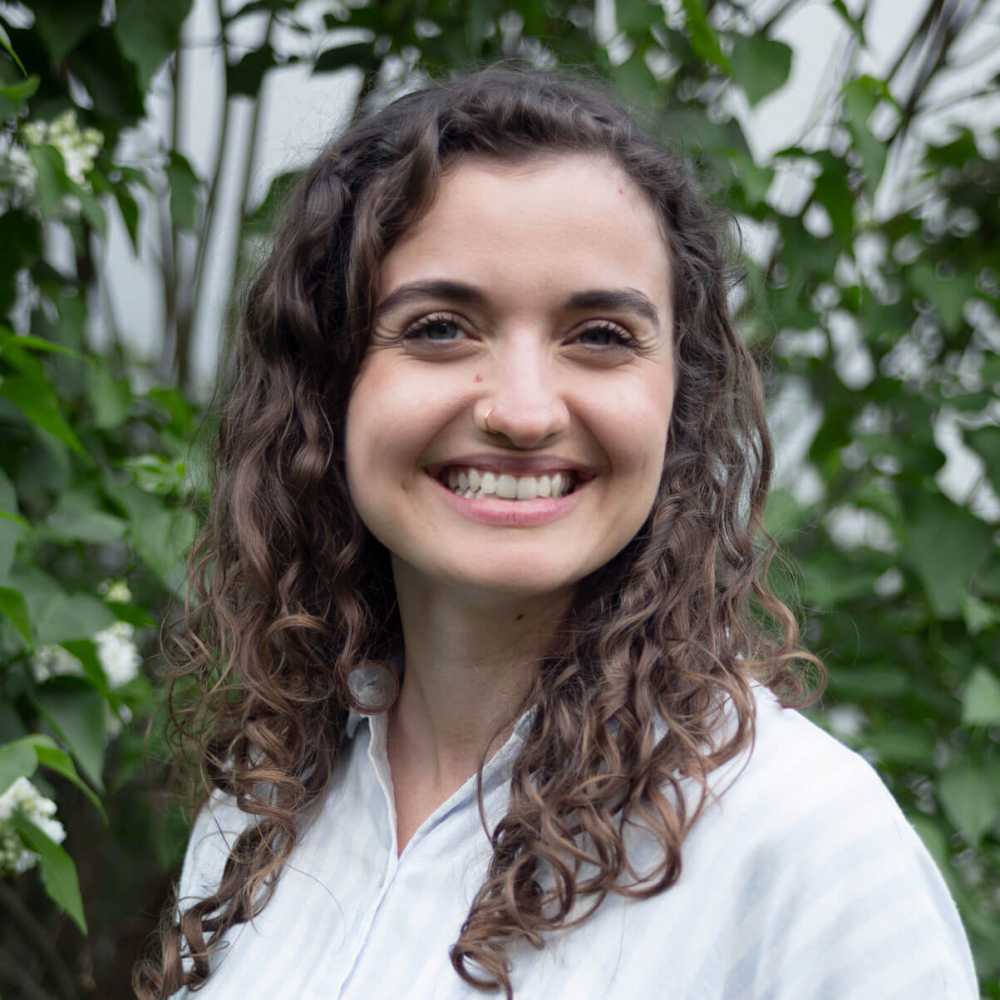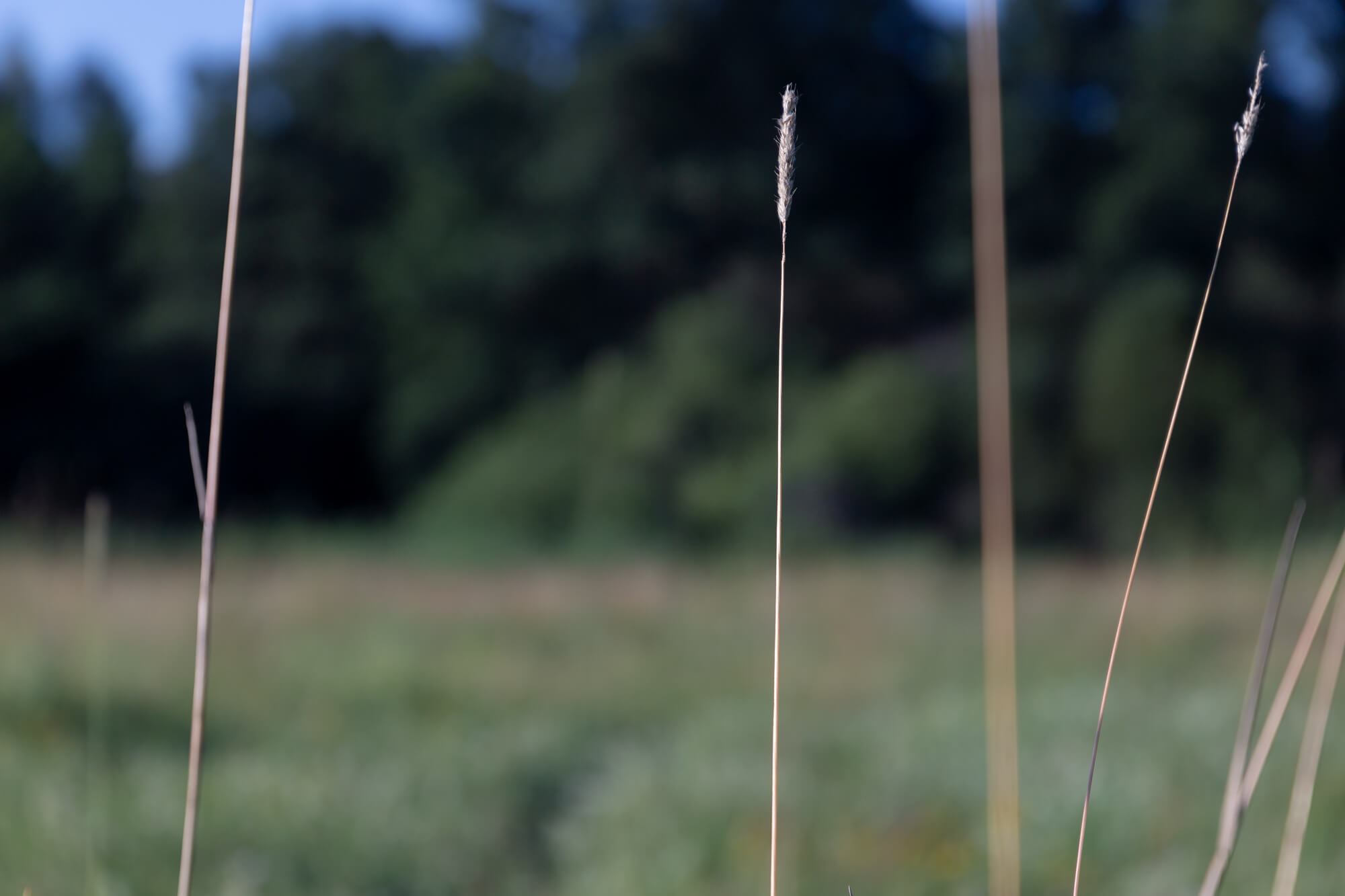 We implement sustainability in our supply chain and production process in nine steps:
green electricity in our atelier
natural materials: we make high quality lingerie from natural fibres and cellulose fibres such as organic silk, cruelty free silk or tencel. For some designs we choose innovative fabrics such as orange or milk satin, which are made out of waste products of the food industry. Unlike conventional underwear made from polyester (petroleum) our plastic-free fabrics are made from renewable resources or recycled waste products. They are biodegradable, breathable and environmentally friendly.
When buying our materials we look for organic labels and fair production conditions.
In our studio we are working with natural dyes. Part of our collection is hand-dyed with vegetables, berries or herbs.
Our handmade lingerie is made to order – this way we avoid overproduction and waste.
climate neutral webhosting for our online shop
plastic-free packaging made from recycled materials
sustainable shipping to your home
repair service in our studio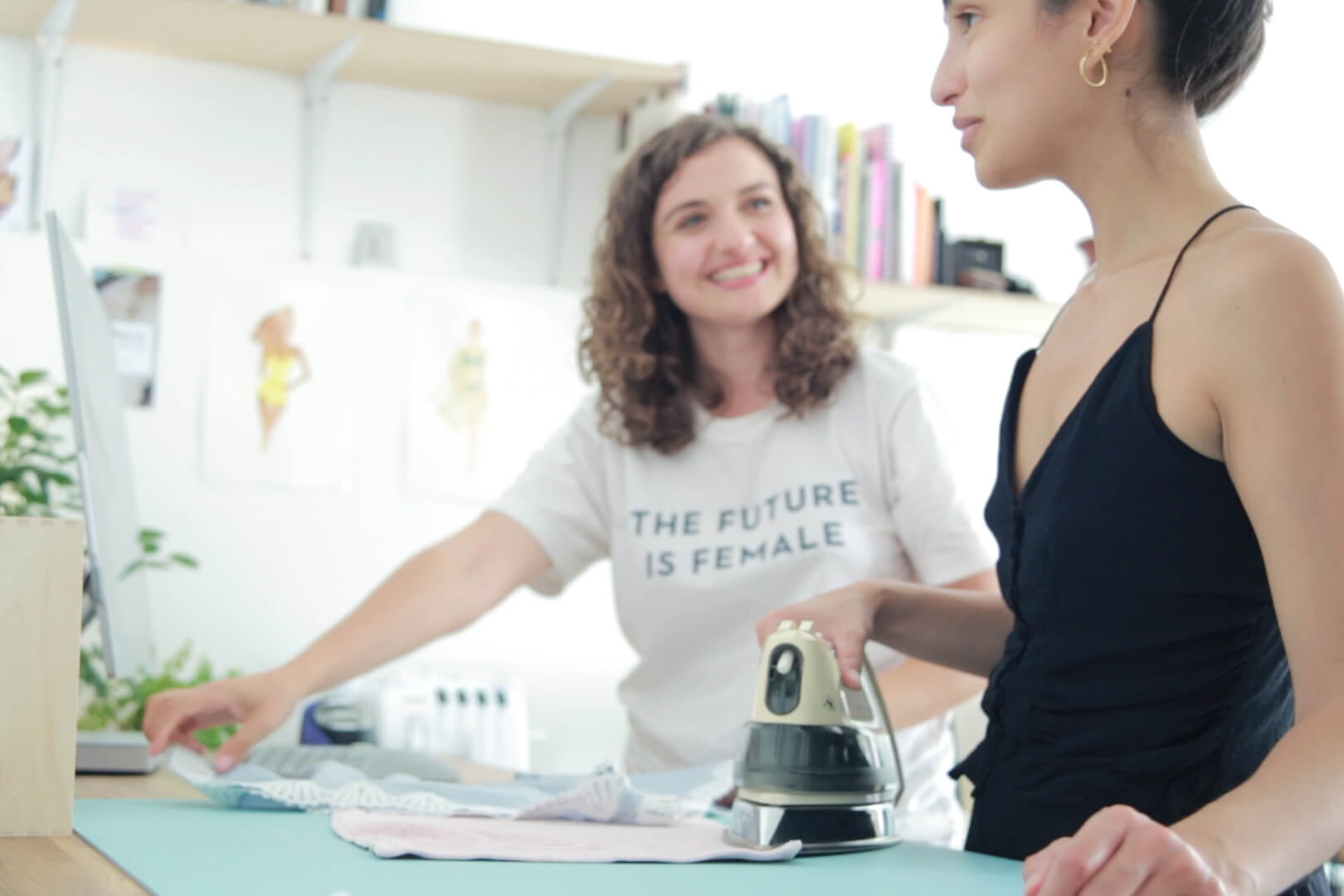 Our Atelier
In our Vienna atelier we create our designs, develop patterns, test different materials and manufacture our lingerie collections.
Our values
We are ...
... natural.
... personal.
... transparent & honest in our communication.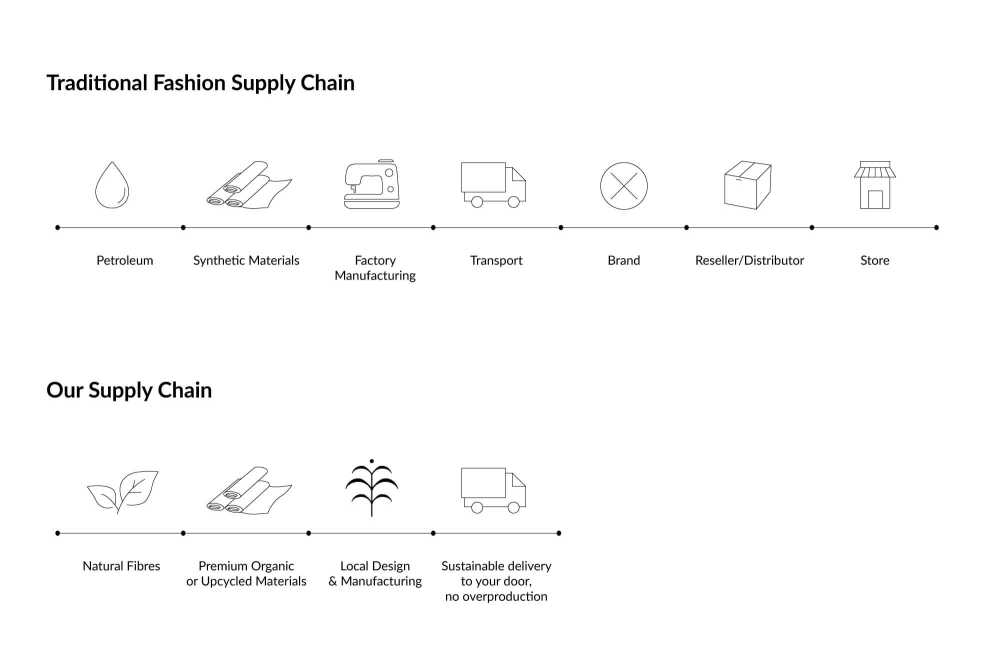 The 17 Sustainable Development Goals are an urgent call for action developed by the United Nations. They include social, ecological and economic aspects. As a sustainable lingerie brand Under the Hours focuses on the following four goals:
No. 5 "Gender Equality":
80% of workers in the global fashion supply chain are women. They are hit hardest by poor working conditions. We ensure fair working conditions and gender equality when sourcing our materials and manufacturing our collection. We want to support disadvantaged women in the supply chain and ensure fair working conditions.

No. 6 "Clean water" and No. 14 "Life below water"
Every wash cycle of a washing machine full of polyester clothes releases 700.000 fibres of microplastics, which end up in the sea and thus also in the human food chain. That´s why we prefer to use Eco-Tex and GOTS certified natural fibre materials in our collections at Under the Hours. This means that no harmful chemicals, dyes or microplastic particles get into the water.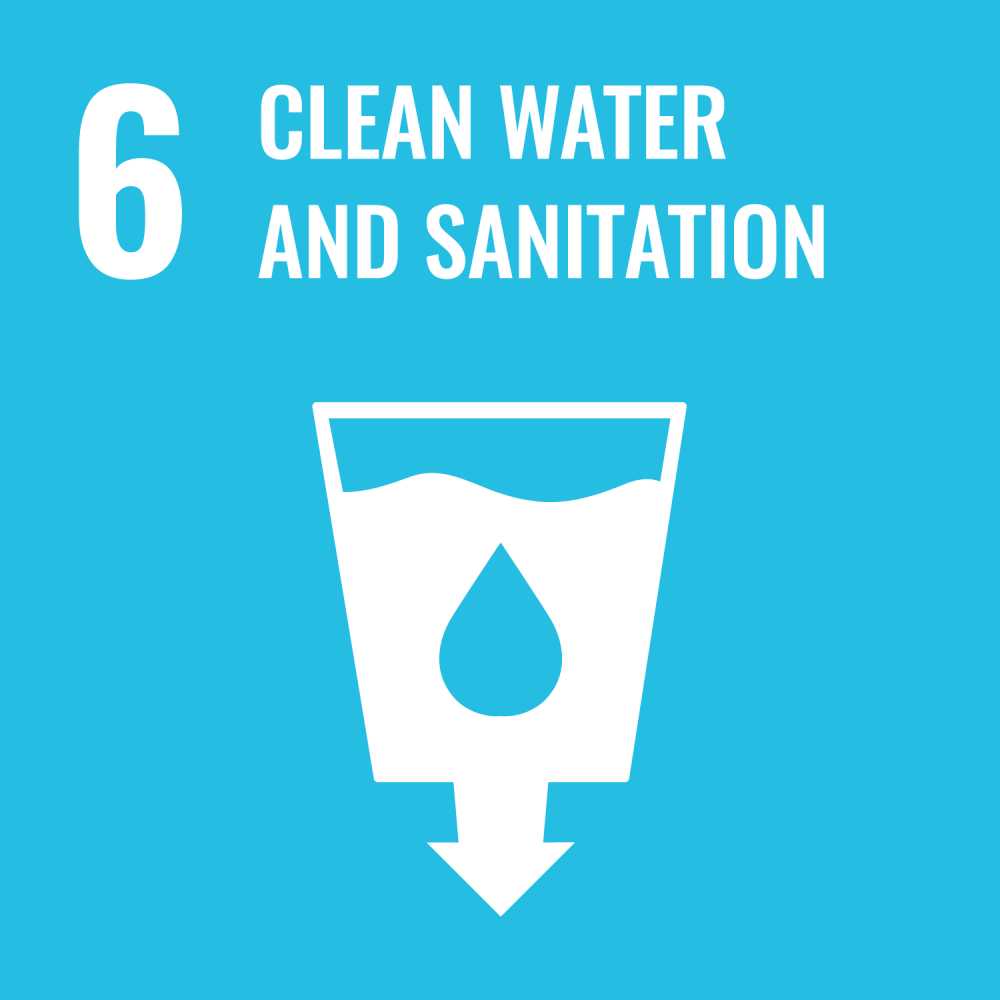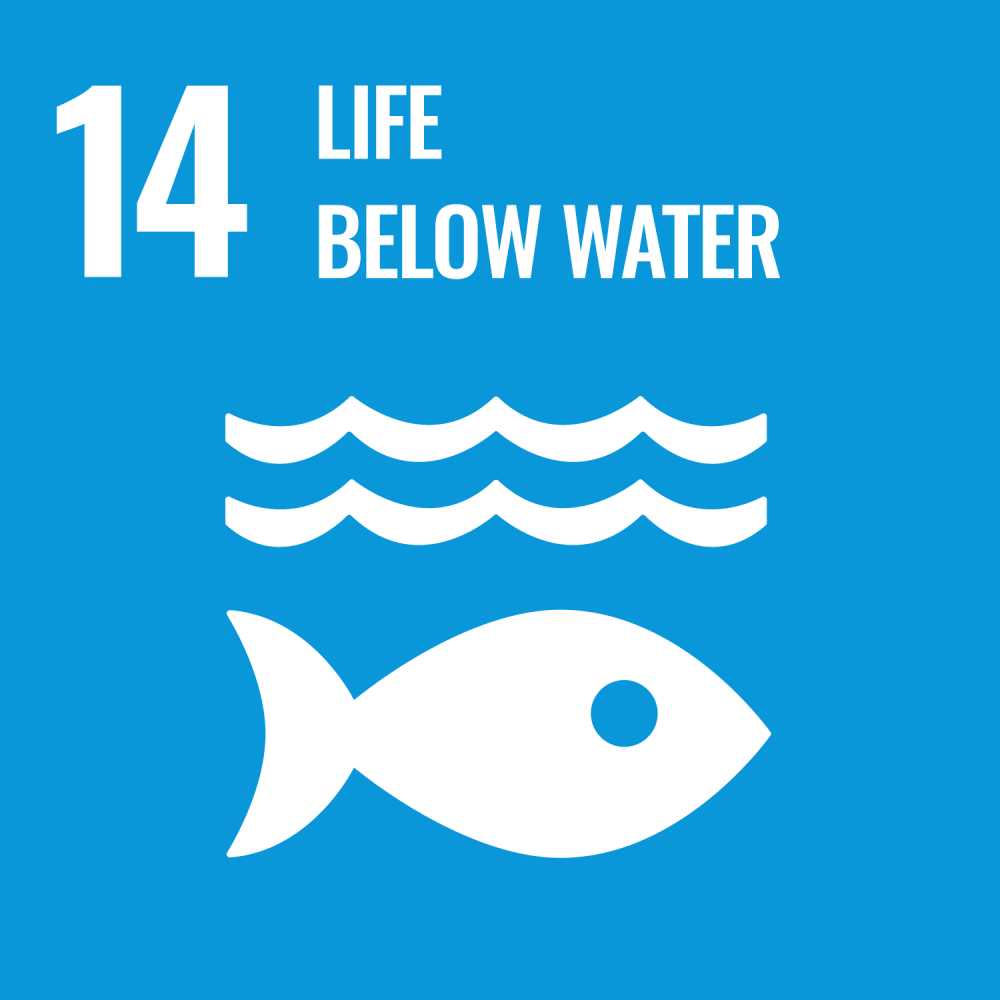 No. 12 "Responsible consumption and production"
The global production of garments has doubled between the years 2000 and 2020. At the same time, the average European person keeps their clothes for only half as long. Globally the majority of garments ends up in landfills, only 20% are being recycled. If consumers wore a garment twice as often before disposing of it, greenhouse gas emissions per garment would be 44% lower on average. At Under the Hours, we focus on quality over quantity. Timeless design, the choice of high-quality materials and quality work(wo)manship extend the life of individual garments so you can enjoy them for longer. Our products are made to order – they are being manufactured after we have received your order. This way we are able to avoid overproduction and waste. Our long-season concept instead of seasonally changing collections focuses on the responsible use of resources.